Movie Night at FHC
When: Wednesday, September 22nd, 7PM
What: Movie Screening – The Pickle Recipe
Admission: FREE!

Are you looking for a fun night out? Why not come out to the movies?
Entertainer Joseph Miller is desperately in need of money. Recently all of his equipment for his job burned in a fire. His daughter Julie's Bat Mitzvah is only a month away. He needs $20,000 in order to buy the replacement equipment. Now Joey's grandmother Rose, an 85 year old Polish woman, holds what could be the world's greatest pickle recipe…
Here's a link to some additional information on the film. The Pickle Recipe.
Following the movie, we will have a Zoom session with the Writers and Producers Sheldon Cohn and Gary Wolfson.
No charge for the movie or popcorn but donations appreciated.
---
We are pleased to announce the first use of our new state of the art audio visual system!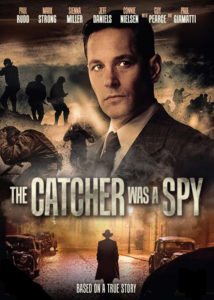 WHEN: Wednesday, August 18, 7PM
WHAT: Movie Screening – THE CATCHER WAS A SPY
ADMISSION: FREE!
The true story of WWII era baseball player, Moe Berg. This film stars Paul Rudd as Moe Berg. The cast also includes, Jeff Daniels, Sienna Miller, and Paul Giamatti. This is the first of our Jewish themed films. If you're interested in more information on the film, here's a link.
Masks are optional for those who are fully vaccinated. Come on out for a great night at the movies!
---
It's Summer Reading Time for
First Hebrew Congregation of South Haven!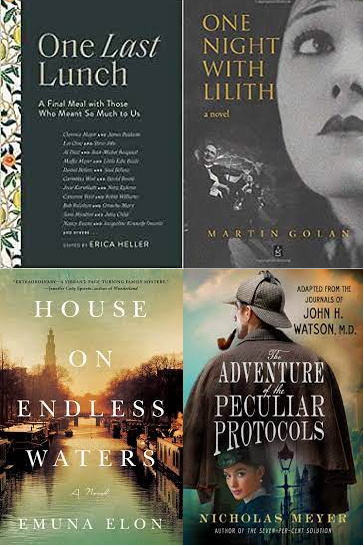 Join Us For The Following Book Discussions With Sharona Shapiro
10:30AM In the Synagogue Garden
(NOTE: The first book discussion on May 23rd will be held virtually. Please email Deb for Google Meet connection information)
Weather Permitting-Bring a Chair
In case of inclement weather: Inside- socially distanced
Sunday, May 23
One Last Lunch: A Final Meal With Those Who Meant So Much To Us
by Erica Heller Abrams
Sunday, June 27
One Night With Lillith
by Martin Golan
Sunday, July 25
House on Endless waters
by Emuna Elan
Sunday, August 22
The Adventures of the Peculiar Protocols
(For Sherlock Holmes Fans)
By Nicholas Meyer
RSVP To Debbie Ehrlich: debehrlich@hotmail.com
Please make sure you are vaccinated before you attend.
---
Please check back for other upcoming events throughout the year!