Thursday, March 21st, 5PM
Come and help us celebrate Purim! There will be a reading on the Megillah AND Chef Barry's famous deep dish pizza! Oh, of course, you can get your annual fill of hamentaschen! This should be a fun event.
There is no charge to attend. But, donations are always welcome.
Have you always wanted to make some delicious hamentaschen? Here's your chance. We will be baking lots and lots on March 17th. Come help out. We will be distributing these around town and serving them at the Purim party on the 21st.
---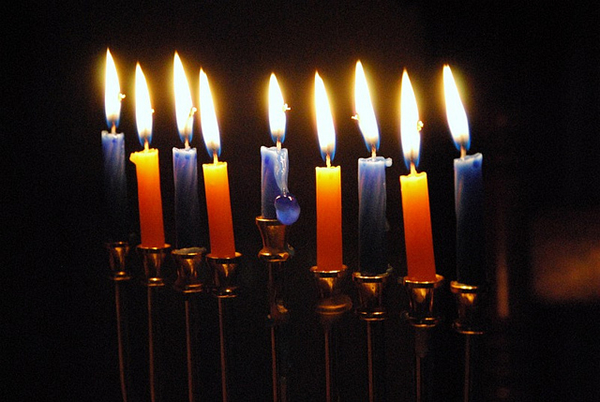 Our annual Hanukkah celebration will take place on Sunday, December 9th at 1PM.
There is no charge to attend. But donations will be gladly accepted and greatly appreciated. There will be lots to eat, so, bring your appetite!
We're looking forward to seeing you there and celebrating the holiday with you!
---
LOX BOX!!
It's a great way to feed a hungry holiday crowd.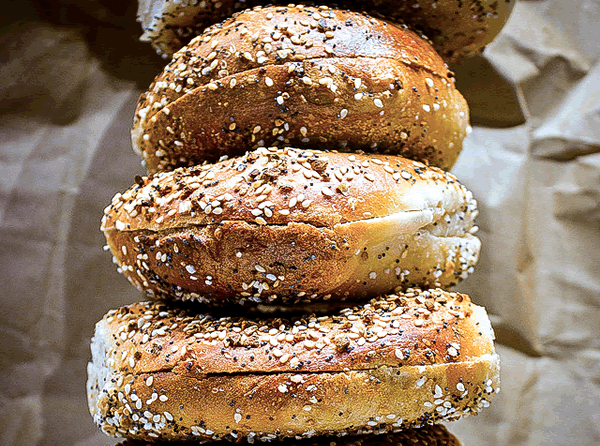 Looking for a non-traditional way to celebrate the birthday of our country this summer? Well, how about adding to the festivities with a delicious Lox Box from the First Hebrew Congregation. Yes, that's right our popular lox boxes will be available for your July 4th weekend gathering. That means no cooking for you!!
Here's all you need to know to enjoy one of these complete breakfast/brunch feasts.
WHEN: Sunday, July 1, 2018
PICKUP: From 10am to Noon
INCLUDES: Chicago Bagels, Lox, Cream Cheese, Onion, Tomato, Juice,
Home Made Pastry & more
COST: 2 person bag, $20 | 4 person bag, $40
TO ORDER: 616-820-5623 or 269-637-1603
WALK IN'S WELCOME!
CLICK HERE FOR ADDITIONAL INFORMATION
---
Passover Seder
WHEN: Sunday, April 1th, 2018 6PM
WHERE: First Hebrew Congregation
WHAT: Our annual Passover Seder! Chef Barry Fidelman will be preparing a delicious seder meal to accompany the service. $18PP adults, $10PP children 10 & under.
---
Purim Celebration!
Come and celebrate Purim 2018 with your friends at the First Hebrew Congregation of South Haven.
WHEN: Wednesday, February 28, 2018 6PM
Chef Barry will be preparing a dinner that will include: blintzes, tuna and hamantaschen.
Dinner will be followed by the reading of the Megillah.
There is no charge for the event.
Donations are always appreciated.
---
Crepes & Crooners
Starring: Lou Price
Join us for a lunch of blintzes with blueberries and desert and be entertained by Lou Price singing songs of Sinatra and other legends.
August 13, 2017 at 1 p.m.
Cost: $10.00
Reserve a spot by calling
269-637-1603